3 Life hacks to shed your entrepreneural fat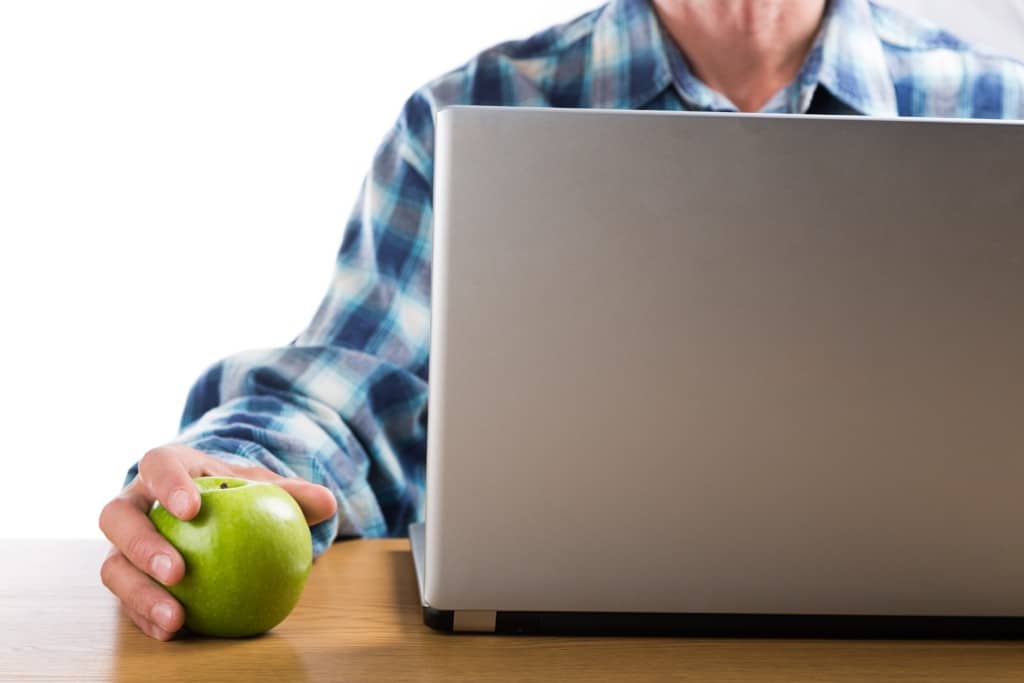 I grew up as a ballerina, I trained as a health professional, and I have led health and fitness programs all my life. I have always prided myself on my fit and active lifestyle. That is, until January this year, when I pulled on my boardshorts for an afternoon of stand up paddle boarding.
Oooooeee – were they tight.
These particular boardshorts are over a decade old, and they had always been baggy. Not today.
I felt sick – what had gone wrong?
My conscience already knew the answer. Over the last few years I had transitioned from being a hands on health professional, to being a full time entrepreneurial desk jockey. My love of health and fitness became matched by only one thing – my love of entrepreneurial projects – projects that tied me to a chair.
My traditional routine had been an hour long walk, half an hour spent cooking, and 30 minutes of yoga per day. If I squeezed these things out, I had up to 2 whole extra hours a day that I could spend on my business.
I got a lot done, but deep down I knew it wasn't sustainable.
It's not easy to fight for balance when you run your own business, but over six months, I turned this picture (the awful one of me in tight boardshorts) around. If your Small Business has added a few pounds to your waistline, then you might find these life hacks helpful too.
1. WEAR THAT TIGHT PIECE OF CLOTHING FOR A MINIMUM OF 2 HOURS.
If I had whipped those board shorts off quickly and put my stretchy leggings back on, my motivation to change would not have run deep enough. I purposely spent a whole afternoon in too tight shorts feeling self conscious, uncomfortable and incredulous.
Put on that too-tight-shirt or muffin-top-pants and hang out for a while.  Turn the frustration into motivation.
2. GET HELLO FRESH 3 MEALS A WEEK
Previously a decent cook, I had resorted to processed packet mix dinners to save time. I decided to order Hello Fresh to ensure that I had all I needed to cook a healthy meal from scratch, 3 nights a week.   This is in no way sponsored – there are other versions of recipe based ingredient delivery services around, but this is the one I used.
I literally had to drag myself away from the computer and to the kitchen bench each time, but this service made it very easy to cook something delicious from scratch.
Seems a touch expensive? Perfect! The more expensive you feel it is, the more likely you are to actually cook it to get your money's worth.
3. FIND FITNESS SESSIONS WITH AN ONLINE BOOKING SYSTEM
I decided to commit to 2 types of exercise sessions each week: Zumba and Yoga. I went to way more Yoga than Zumba. Why? The yoga place had an online booking system and I would book in all my sessions at the start of the week. Locked in and paid for.
Zumba didn't have a booking system, so I never felt obligated to go, and I had way too many more important things to do.
It wouldn't be a fat loss fairytale without a happy ending, and this one, as you may have guessed,  ends with baggy boardshorts.
As for my business? Well the bank account seems to have gained the fat that I lost. Turns out 'balance' makes me a more effective entrepreneur.
Have you Life Hacked your way to 'balance'?