4 Travel hacks for mobile entrepreneur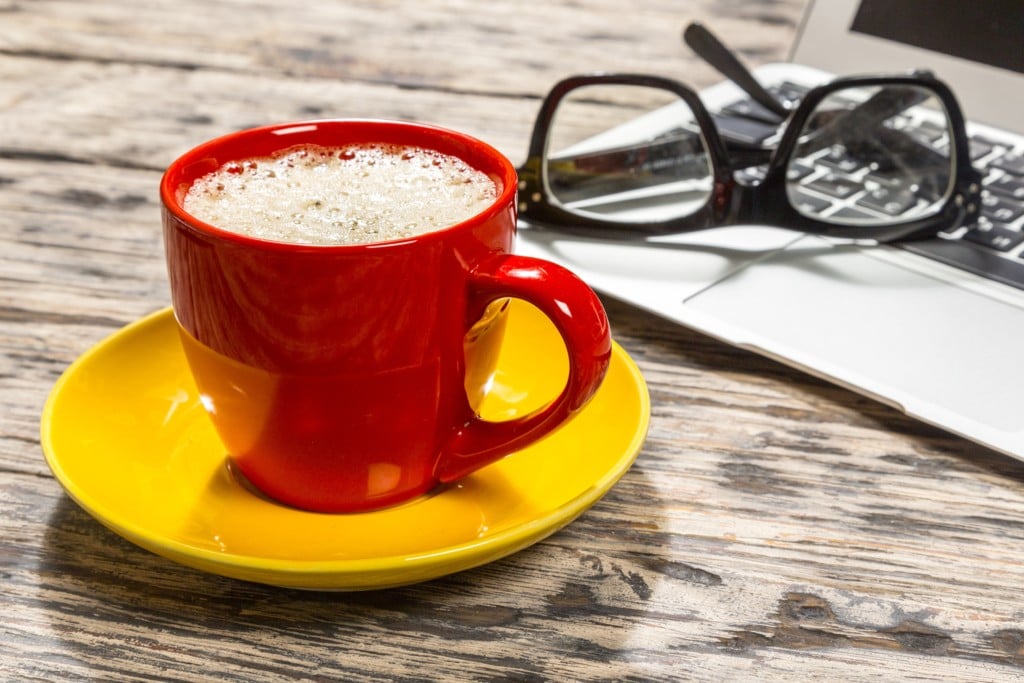 Today my business headquarters is a café in Shanghai, China. An international conference invitation brought me to this amazing country and it's a long way from my native Melbourne, Australia. As a result, today I have a whole day to be doing something at the very top of my 'Reasons Why I Love Being An Entrepreneur' list:
Working mobile.
It is definitely by design that I can run most elements of my business projects from my laptop, and my worldwide pursuit of the perfect café/hotel/park headquarters has led me to develop my 'Essential Working Mobile Toolkit'. These are the must haves for staying productive on the road, whether your mobile workplace is just around the corner or all the way across the globe:
1. SECOND SET OF ALL CORDS
Put together a full duplicate set of your essential cords and keep them in your travel laptop bag. Get cord organising solutions to keep it neat and organised (your brain will follow suit). It should include:
Earphones,
phone charger usb cord,
laptop powercord – yes, invest in a second one
a spare USB stick
mobile phone back up battery
When you are at home, never raid this kit for daily/home use.
2. INTERNATIONAL ADAPTOR WITH USB HOLES AND PLUG HOLE
If you regularly travel internationally, fork out the bucks for an international adaptor – a single unit that lets you push out various pins to fit any powerpoint worldwide. Make sure it has a USB port or two to charge your phone and/or iPad, and a plug socket to fit your laptop charger. Flight stopover delays will now never leave you unpowered.
Need more power sockets? Pack a basic 4 hole power-board from home so that you only need that single international adaptor.
3. GET A CHATSIM
Avoid international roaming fees and avoid being out of touch when you are away from hotel wifi and exploring a foreign land. Head to chatsim.com and purchase a sim card that will allow you to have full ongoing access to chat apps on your smartphone. All the time. Everywhere. For $20 a year.
I know, I know – awesome right?
4. ETHERNET CABLE SOCKET ADAPTOR
If you, like me, have a travel friendly Macbook air, you will have discovered that there is no Ethernet port.
Many hotels have crappy wifi but most have a readily available Ethernet cable. Get a USB to Ethernet socket adaptor, and your Macbook Air can connect to the Internet quicker than you can say "Thank God – I can breathe again".
A LITTLE ADDED EXTRA TIP FOR TRAVELLERS TO CHINA:
In China, Google, YouTube, Facebook and a number of other common websites are blocked, even with the best wifi money can buy. In order to access these services you will need to set yourself up with a VPN on your phone and laptop before you go.
The other tip for China is to download the WeChat App to your smartphone before you leave, and set up an account. Due to the lack of other mainstream social media channels, the App is the main way that colleagues, friends and businesses connect in China. (And your Chatsim works with WeChat too.)
Working mobile is liberating, exciting and fulfilling, and it is certainly made easier with the right tools. If you have any favourite #entrepreneurialtravelhacks please share them below – I'm always collecting!